Qatar is a peninsular Arab country whose terrain comprises arid desert and a long Persian (Arab) Gulf shoreline of beaches and dunes. Also on the coast is the capital, Doha, known for its futuristic skyscrapers and other ultramodern architecture inspired by ancient Islamic design, such as the limestone Museum of Islamic Art. The museum sits on the city's Corniche waterfront promenade.
The Qatari peninsula protrudes 160 kilometres (100 mi) into the Persian Gulf, north of Saudi Arabia. It lies between latitudes 24° and 27° N, and longitudes 50° and 52° E. Most of the country consists of a low, barren plain, covered with sand. To the southeast lies the Khor al Adaid ("Inland Sea"), an area of rolling sand dunes surrounding an inlet of the Persian Gulf. There are mild winters and very hot, humid summers.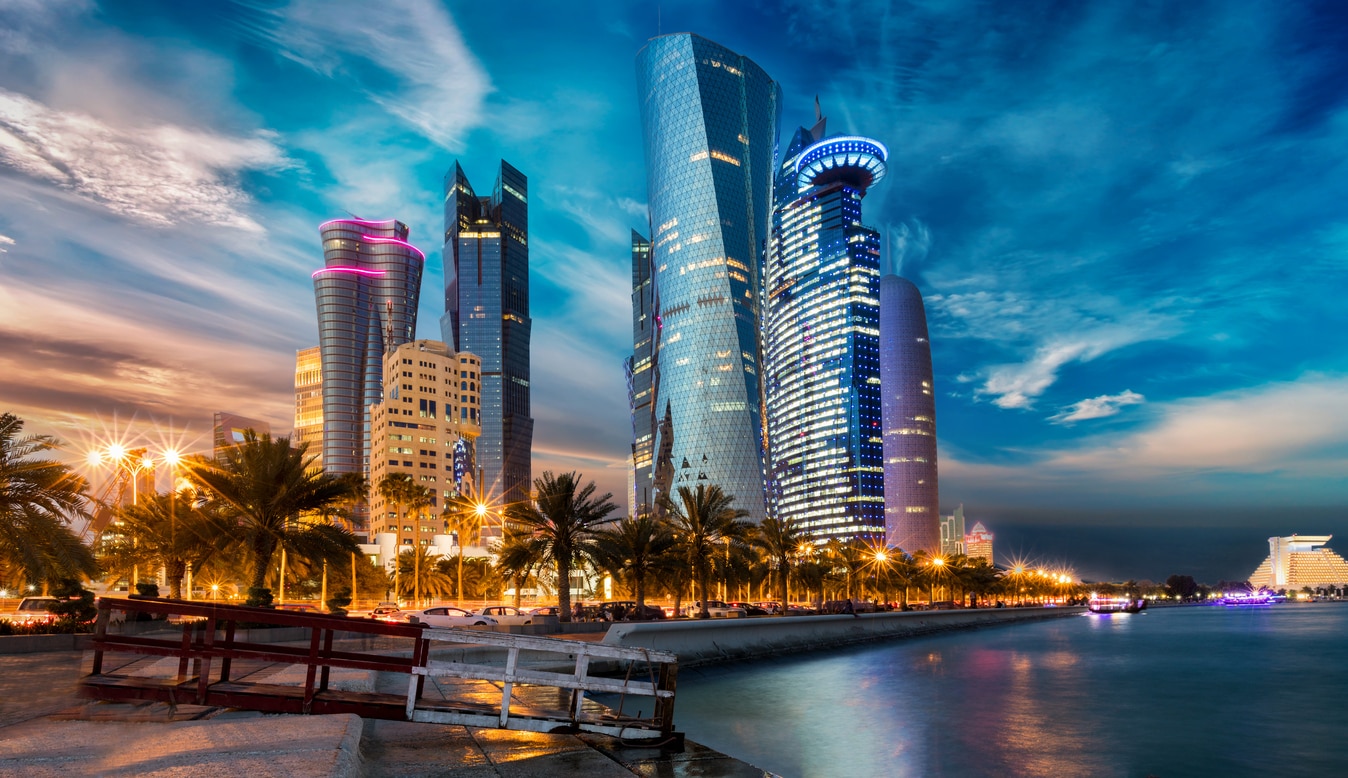 The highest point in Qatar is Qurayn Abu al Bawl at 103 metres (338 ft)[1] in the Jebel Dukhan to the west, a range of low limestone outcroppings running north-south from Zikrit through Umm Bab to the southern border. The Jebel Dukhan area also contains Qatar's main onshore oil deposits, while the natural gas fields lie offshore, to the northwest of the peninsula.
- Contact Us
Our Location
G.P.O. Box: 21445, Dhumbarahai-4 Prakash Marga, Kathmandu,Nepal